Where We Left Off is coming up on its one year anniversary, and we at Pixstaff Media are blown away by how quickly this year has passed. We first started submitting to festivals in December of last year, and after these 12-months we are ending our festival run, and releasing the film online!
Where We Left Off will be available for everyone to view this Monday, December 5th, 2016. A link will be sent out via Indiegogo, and you can also check back here or on our Facebook Page for a link to view.
We had such a wonderful time touring the country with this film, and can't wait to share it with you. In the meantime, we felt that we should fill you in on our journey so far:
2016 California Women's Film Festival in North Hollywood, CA
We had a wonderful time at the California Women's Film Festival in North Hollywood, CA. It was nice for our first festival to be so close to our current hometown of Los Angeles. Alyssa and Emily attended, accompanied by our close friends and the film's composer, Zoë Lustri! We saw a lot of wonderful films and were so honored to have been showcased with them.
Reel Affirmations Film Festival in Washington, D.C.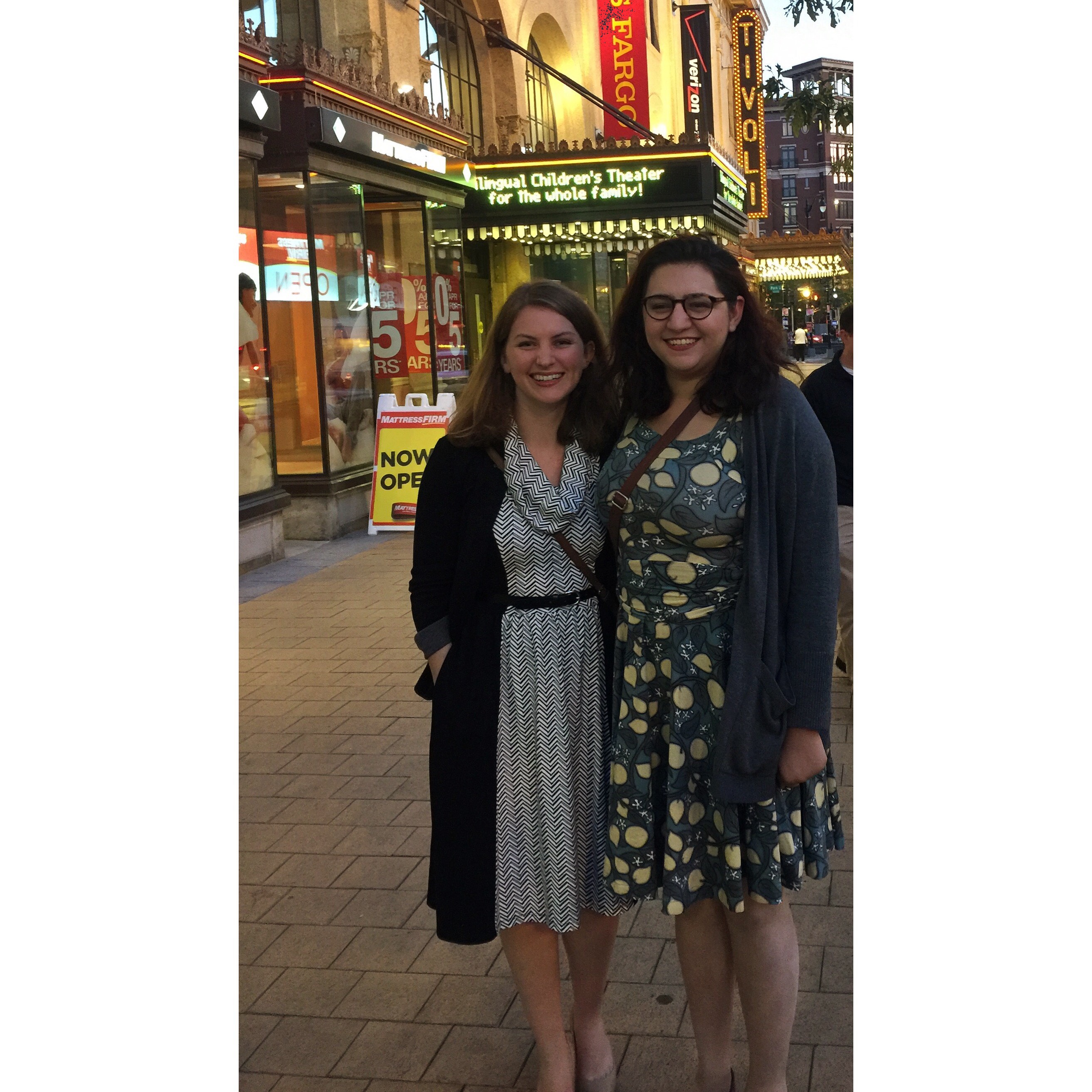 Reel Affirmations: Washington DC's International LGBT Film Festival presented an opportunity to have our film screened with an audience from all across the globe. Their annual festival brought international, documentary, short and feature films from around the world to Washington as well as panel discussions, filmmaker Q&A and celebrations. Alyssa and Ariana had the chance to travel to the nation's capital to screen Where We Left Off on October 15th.
2016 Lake Champlain International Film Festival in Plattsburgh, NY
We loved being part of the Lake Champlain International Film Festival! This festival took place in Plattsburgh, NY, a neighboring city of Alyssa's hometown, Westport, NY. Although none of the Pixstaff ladies could attend in person, we were generously represented by a sizeable group of Alyssa's extended family and hometown friends! Pete Demola of the Sun Community News wrote a great article about our film screening:
Grief, said Carroll, is a universal emotion and can sometimes feel like an "impossible maze."

"I wanted to express the idea that although grief is a personal journey, it does not need to be journeyed alone," Carroll said. "It is my hope that this film can provide starting points for conversation or even a moment of catharsis for individuals dealing with grief."
You can read more here.
2016 Moonfaze Feminist Film Festival in Downtown Los Angeles, CA
It seems only fitting that our final festival (for now!) would take place back here in Los Angeles. The Moonfaze Feminist Film Festival was a supportive and empowering night. It was a pleasure to be surrounded by such artful, intersectional work, and to make matters even better, all ticket proceeds went to those at Standing Rock!
---
What a whirlwind! It has been such a busy (and exciting!) year for all of us here at Pixstaff Media, and though we're closing the door on the Where We Left Off chapter in our lives, we can't wait to start looking forward to our next filmic adventure. Please join us throughout the next year as we continue to create films that support women and their stories.
Where We Left Off will be released on Vimeo on Monday, December 5th.